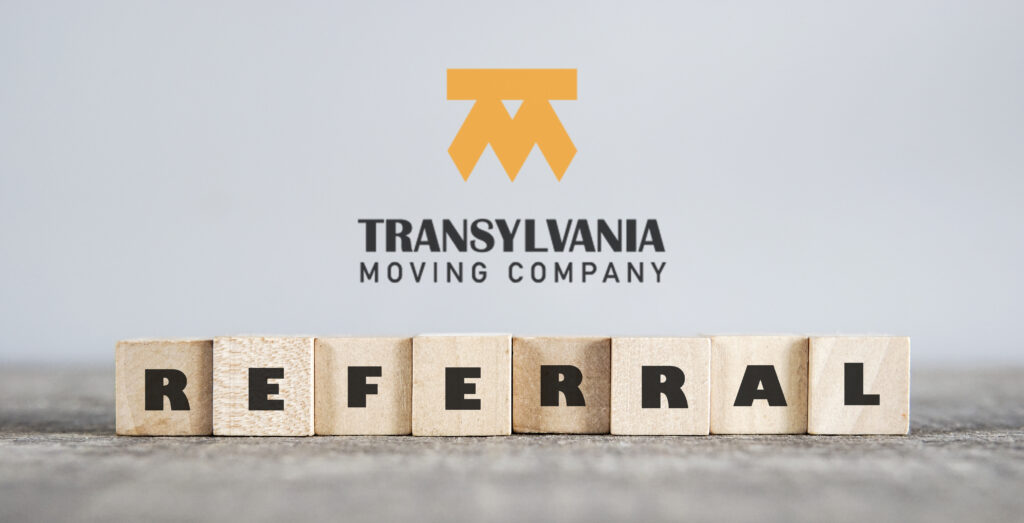 Hey there! Welcome to our referral program! Here is where a new type of bonding gets created, and we are extremely thankful for you, our customer. If you got here, it could be because you enjoyed our services and wanted to let others know about us. Whether or not that is the case, let us tell you more!
Our referral program is quite simple. All you have to do is fill in the form below with the information for the person who will move soon. Once we receive that, we will contact them directly and send you an email if they schedule the move with us, which we truly hope they will! After we complete the move, we will send you another email. That is just to thank you for referring them to us and also to offer you a small reward for thinking of us.
For each person you refer that completes a move with Transylvania Moving Company, you will be receiving a $25 electronic gift card. In addition, the person you referred us to will also be receiving a discount at the time of their move, in the value of $25. That's just our way of saying thank you for trusting us with moving your home. And we also hope you engage more in our referral program by telling others about us. There's no limitation on the number of referrals a customer can make. The more, the merrier! And, of course, we will make sure to reward you for every new referral you bring!