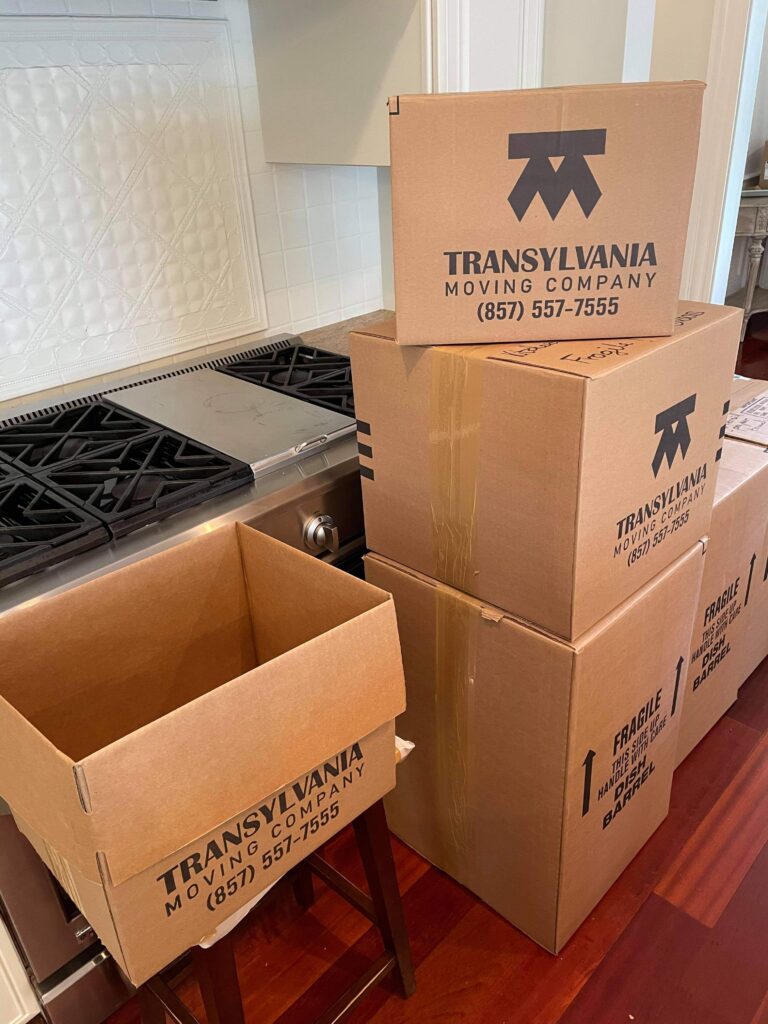 Transylvania Moving Company is a full-service moving company, therefore packing and unpacking services are part of our daily routine. All our moving crews are specialized in providing packing services. Choosing to have us pack your belongings will give you the peace of mind that nothing will break. Do you know that handmade Italian serving platter you received as a wedding gift? We know how to professionally pack that, to make sure it will get to your new home safe so you can use it for your next event.
The extent of our packing services has no limit. We can pack absolutely everything you have in your home. From your wine glasses to your skis, we got you covered! We would only ask you to inform us ahead of time of any packing requirements so we can come prepared with all the necessary supplies.
Also, keep in mind that all boxes packed by Transylvania Moving Company are fully covered by our insurance, so you will have the peace of mind that if anything gets damaged, your belongings are fully covered by the insurance option you choose at the time of your move. That's why we are one of Boston's best packing companies.
Need packing supplies?
Check out our offer here!